Boon's Diary : free cute diary app
"Heatwarming & Happy Boon"'s official free diary/journal app.
Simply select from over 290 cute/kawaii illustrations that match your mood and record memories, travel notes, or one word personal journals.
Features of this diary application
Official simple diary app of "Heatwarming & Happy Boon".

Just choose from 12 basic emotions and over 280 cute/kawaii illustrations to match your mood and write one word journal.

If you keep a diary for 10 days, 30 days, 60 days, and so on, you will get bonus illustrations, which will motivate you to keep going.
You can browse the diary for any date from the calendar.

Diary data is stored securely on the server, and even if you buy a new smartphone, you can log in and take over your journals.
People who want to look back on your days with a happy, dusty feeling.

People who want to share happiness with others.

People who feel lonely living alone.
People who find the job hard but rewarding.

People in love

People who want to warm your hearts and feel happy.
Boon Overview
Boon is a soothing and relaxing character that creates a heartwarming atmosphere and naturally loosens people's cheeks when they see him.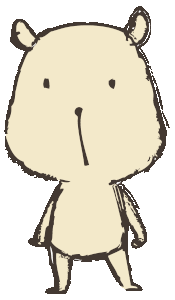 Have you ever had this feeling?
The desire to do a job you love, make money, and share happiness with others.
Longing for first love
Loneliness of living alone
Difficulties and rewards of the job
Boon captures and expresses such everyday life that everyone has from various angles.
When you look at the illustrations, you may find yourself saying, "Yes! or "Aha! or notice something...
If this is the case, choose that illustration and write down your feelings in Boon's diary app.
As you create your own unique collection of illustrations, you will feel warm and fuzzy as small happy moments accumulate.
Download now and start your Dusty Happy Diary today.